Licensed Roof replacement specialists in Brampton, Ontario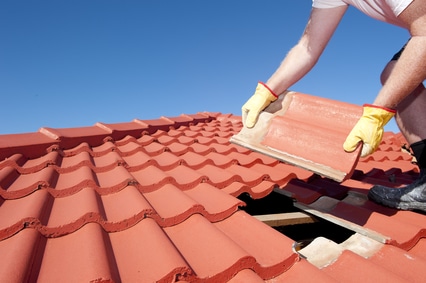 You may not give a great deal of thought to your home's roof up until a problem occurs like a leakage, damaged or missing roof shingles, moss development or the appearance of asphalt granules in your rain gutter system. These are all signs that it's time for a brand-new roof. Certainly, An extreme storm that triggers significant damages creates a more immediate necessity for a roof covering replacement.
If you reside in Brampton, Ontario or anywhere near and need a property roof replacement, contact our roof experts immediately. We'll visit your home to perform a totally free evaluation to verify your roof's form and examine the level of any damages. We'll then supply a roof replacement price quote so you'll know how much your upgrade will set you back.
Our transparent pricing gets rid of concerns about covert charges or add-on expenses that are prevalent with other roof replacement providers. Our financing solutions enable you additional versatility to decide how you 'd like to pay for your brand-new roof.
We can likewise supply a quote if you are developing your dream home or adding on to an existing home. We work with numerous credible homebuilders in the region to synchronize the roof setup process and ensure the very best results for the project.
In addition to roof replacement options, our specialist crew deals with all your roof repair needs and carries out routine preventative upkeep to keep your roof in top form and prolong its life expectancy.
Commonly ask questions about roof replacement
How do I figure out if I need a roof covering repair or a brand-new roof structure?
One element is the age of your roof. If your roof is no more than one decade old, most likely you don't need a brand-new roof yet.
Excessive signs of wear may likewise indicate it's time for a brand-new roof.
Other than the age or extreme wear, an onsite evaluation of your roof by a qualified and credible roof expert is the very best means to know without a doubt, particularly if you've experienced repeated problems with a leaking roofing system. Please refer to our Roof Inspection area for additional details.
Do the dark discolorations and smears on my roof suggest it's time to replace it?
No, the development of brown or dark algae on your asphalt roof shingles will not hurt your shingle's effectiveness. It doesn't look great however it will not affect the shingle surface area. Eliminating the algae is optional and may be done using a chlorine bleach and TSP substance, however it needs to be done carefully to prevent damaging the roof and the plants encircling your home. For example, never ever use a power cleaner on your roof surface area.
Does it matter what kind of shingle I choose?
No. What matters most is the setup of your roof regardless of what materials you choose. Many roof repair work and pricey upkeep are because of incorrect roof installation. Careful choice of a premium roof expert will help ensure your roof will function well without problems.
How do I discover and choose a top-notch roof expert?
Ask many questions! A good roofing contractor will have the ability to address your questions in a manner that you can comprehend, or discover the details if they don't know the answer.
Check out references. Make certain the references consist of recent work.
Check the Better Business Bureau to see if problems have been filed. Make certain your roofing contractor has experience in business, excellent reviews online, and satisfied clients.
When examining your proposition, remember that the least expensive price is not always best value. Yes, cost is an essential factor to consider. But make sure to evaluate the roofing contractor themselves in addition to analyzing the details of what they say they'll accomplish.
Our roof replacement procedures
When you call us, we schedule a period of time for our estimator to come out and offer you a totally free onsite price quote and consultation. Considering that no two roofing systems are the exact same, we personally measure each one before preparing a customized price quote. 
Our basic replacement price quote includes getting rid of the roof to the deck, changing any rotten roof boarding if needed at an additional expense, setting up underlayment and roof shingles. We likewise replace all chimney step flashing and counter flashing on chimneys, pipe boot flashings, and box air vents. If your home has ridge air vent we replace it; if not we can set it up and refer a specialist to install your soffit vents if needed. We likewise typically replace skylights.
Once you make your decision to employ us, we'll offer you a approximate timeframe for scheduling reasons. Then you will choose a shingle color tone and design. After shingle choice, we schedule the job for a mutually agreeable timeframe. If you have a particular date request, we strive to fulfill that date, weather permitting.
Once the work has been completed, we perform a final evaluation before receiving your payment. Part of our service is careful ground clean-up – we comprehend the value of your home and therefore aim to leave your backyard as we found it.
Contact us for roof replacement solutions in and Ontario
If your shingle roof or domestic flat roofing system is in need of replacement, turn to our regional roof business in Brampton. We have knowledgeable roofing specialists who can examine your roof's condition, personalize a solution and set up a roof that will safeguard your home for several decades. 
Give our regional roof replacement experts a ring to schedule a totally free on-site price quote. Our exceptional Brampton professionals are ready to bring cutting-edge roof technology and industry-leading products to your roof replacement project.

Additional service options provided by our Brampton roofing pros
Our local team in Brampton, Ontario, also provides the following commercial and residential roof assistance:
Go to our Brampton roofers webpage for additional information.